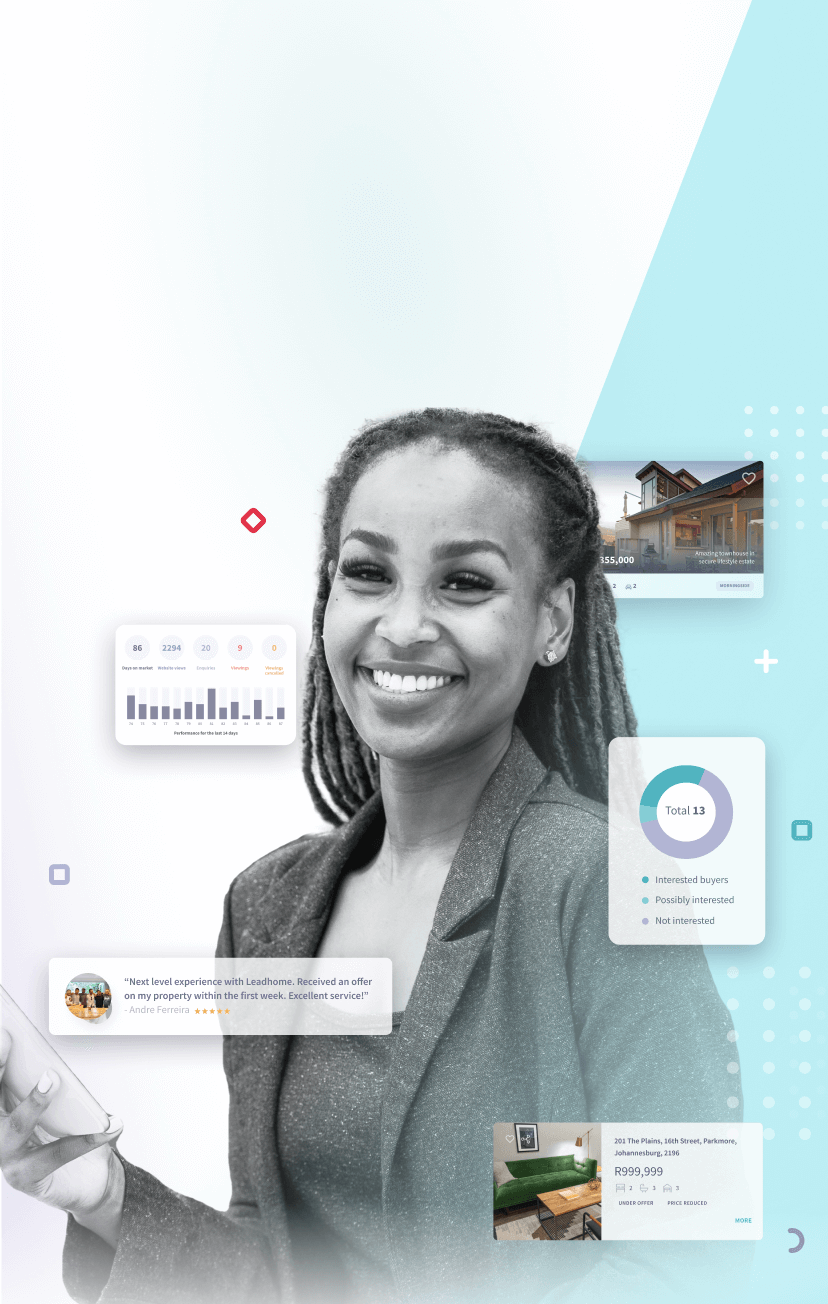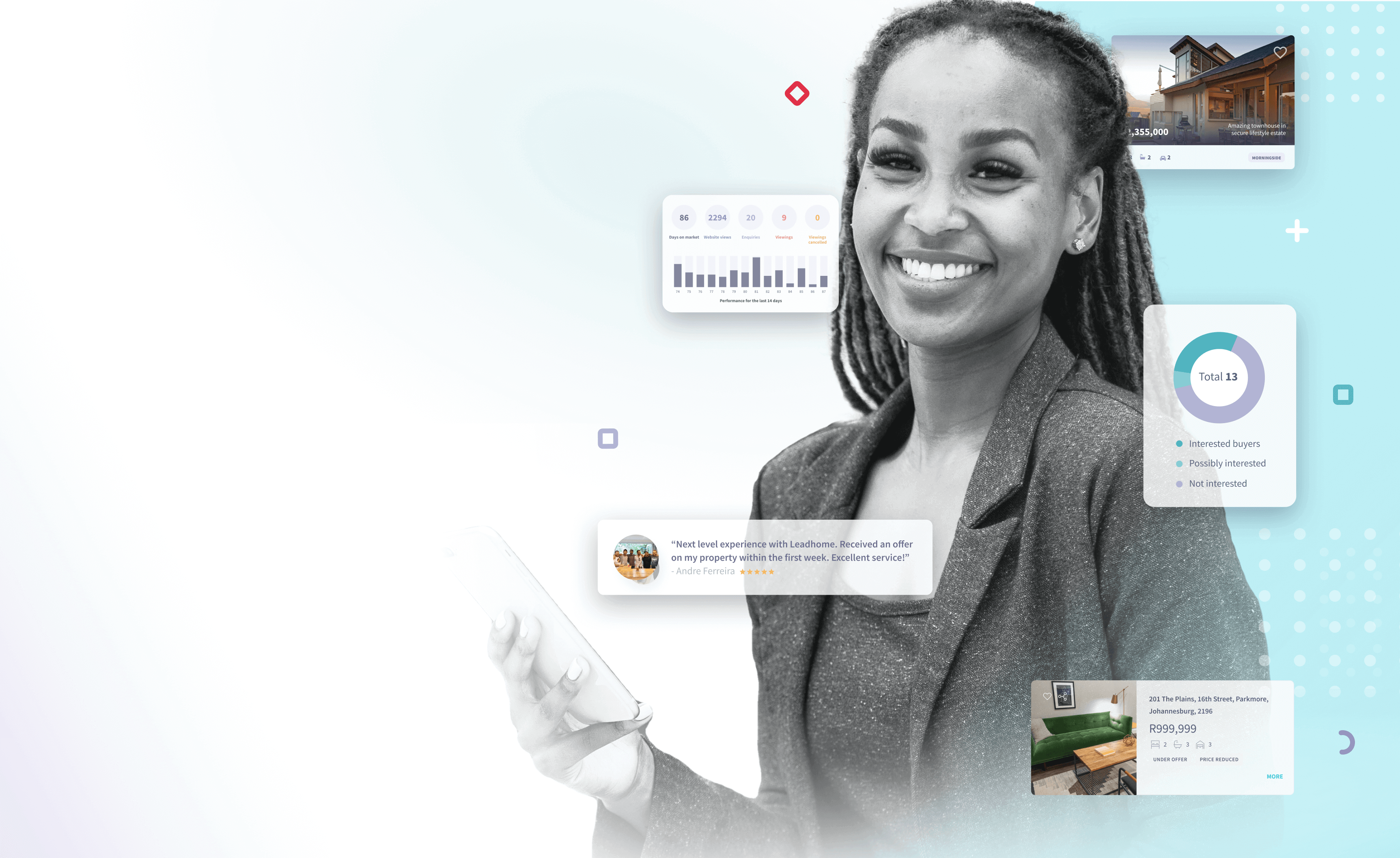 Estate agents
your future has arrived!
And claim your free laptop & R47,950 joining incentive.
* T's & C's apply
And claim your free laptop & R47,950 joining incentive.
* T's & C's apply
We've been around the block
On average, a Leadhome agent sells 49 properties a year. Some even 90.
Talent, technology, and whatever those 90 homes per annum guys are doing separates us from others in the real estate space. Add it all up and this is truly a property platform fit for the modern age.
How do they do it?
Stuff we're proud of
12 Seller Meetings booked
Sell 4x as many properties
Sell properties 31% faster
Easily run with 40+ properties
100,000 buyers database
Technology
Our tech = your superpower
The smartest tech is made simple. As such, ours has been aptly built to simplify everyday interactions so you can focus on what truly matters: your family, life, and relationships with your clients. Or Netflix and chill. Live your life.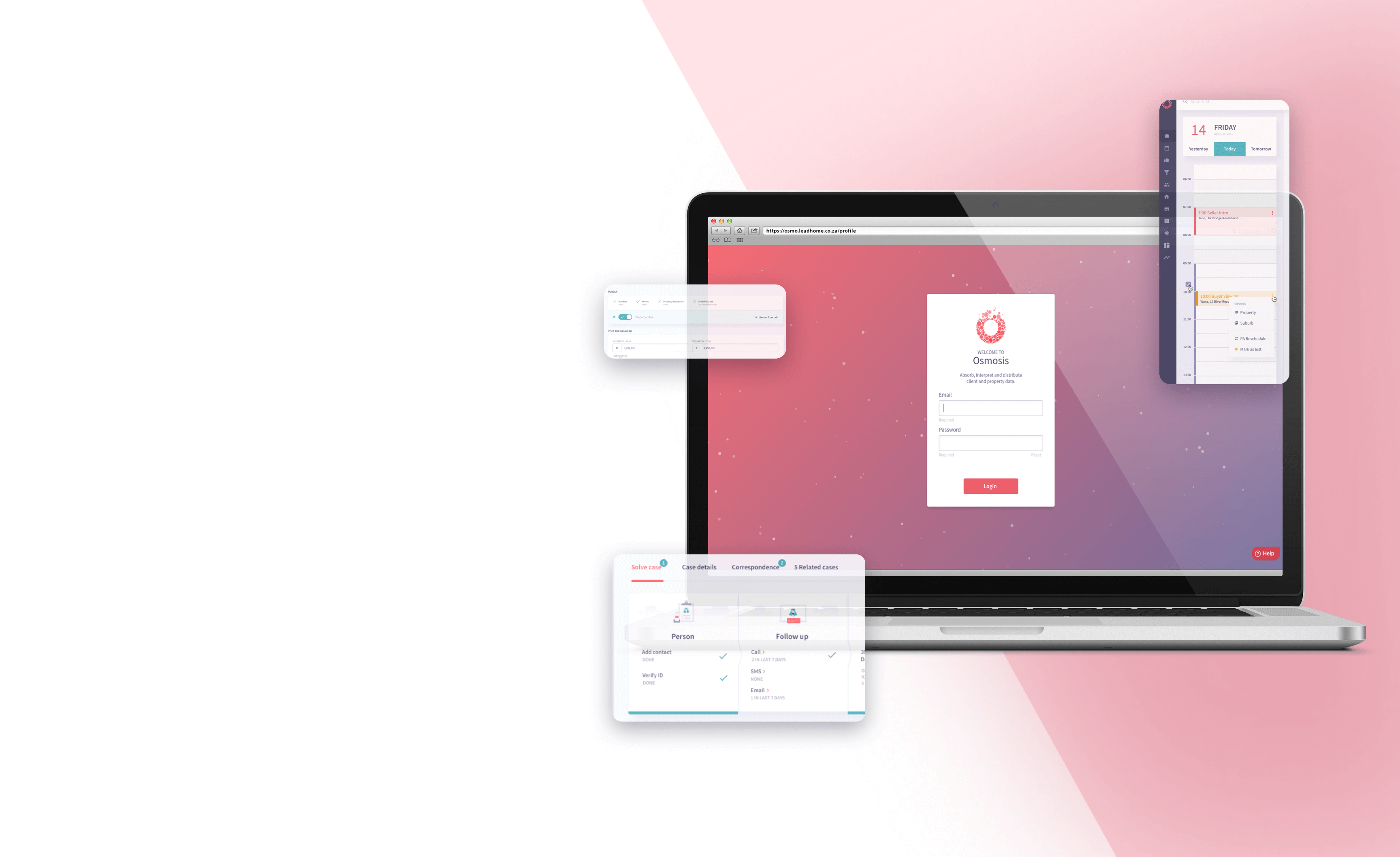 Perks, perks, perks
The stuff that makes us irresistible
Joining incentive
R47,950.00* joining incentive. Need we say more?
*T's & C's apply
Viewing assistance
Our tech enables you to only do viewings 8% of the time. 92% of our sales are done where the seller does the viewings.
70/30 commission split
No desk fees. No royalty fees. No franchise fees. Agents participate in one of the industry's most rewarding agent experiences.
Marketing webshop
Spend your monthly marketing credits on our first-of-a-kind marketing webshop. We put the control in your hands, cause you're the boss.
Free devices
Claim your free laptop and printer when you join. And yes, it can run Fortnite.
*T's & C's apply
Career & additional income
Defined career and growth opportunities with unlimited earning potential through additional income streams.
Free featured listings
Maximise your exposure on Property24 with 6 featured listings/month.
For sale & sold boards assistance
We put up your for sale and sold boards on the exact location you pin-dropped for us on Whatsapp. Cause hitting in those boards sucks.
Photography & videography
Dedicated professional photographers to take unlimited photos of your listings and one video/month. We can also arrange drone footage.
Marketing
Click, click. Ka-ching.
It's an agent's market
Our marketers crunch the metrics, mediums and other advertising mumbo jumbo to curate your image, consider your audience, and craft cohesive messaging. Cohesively.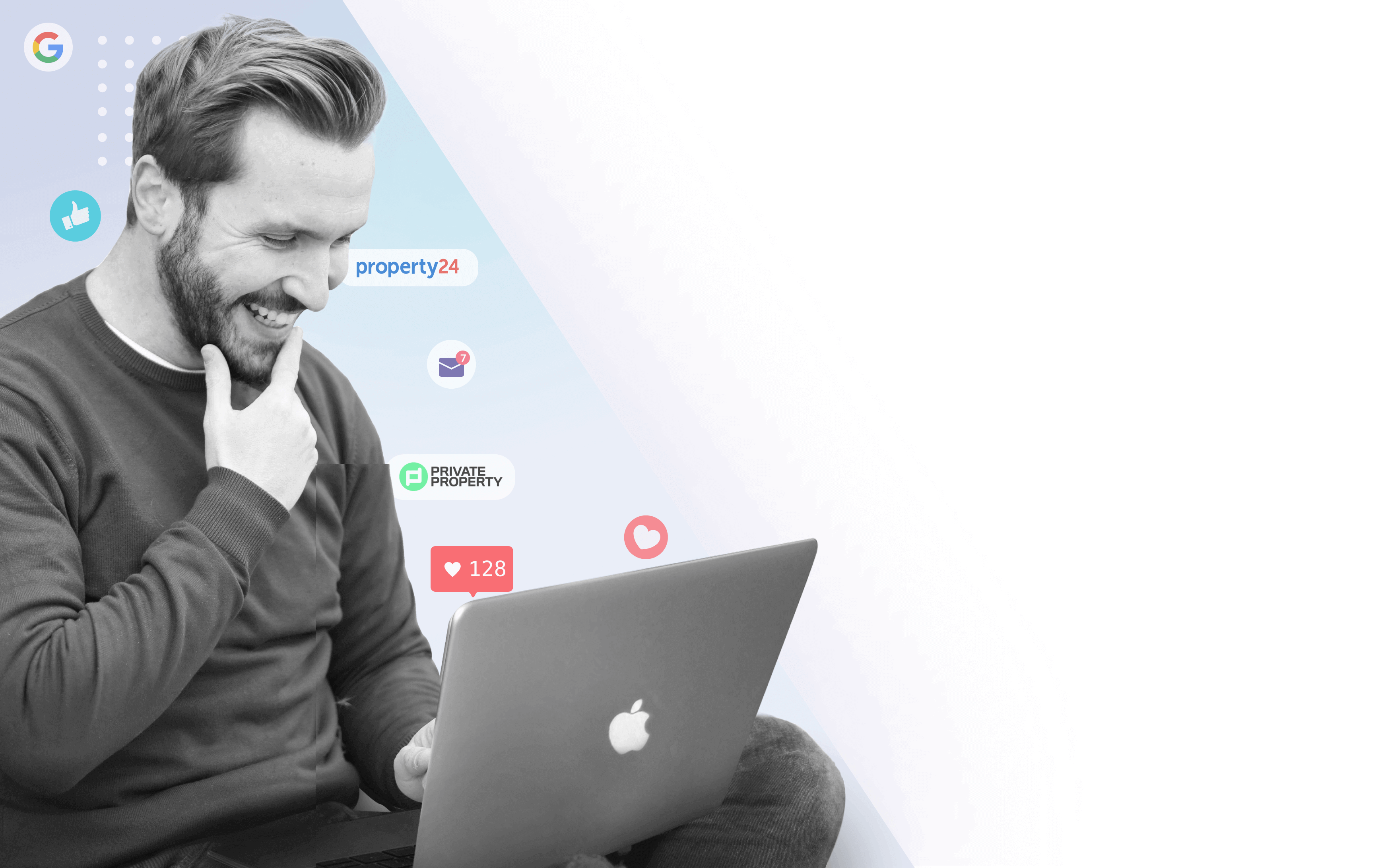 Seller leads generated
Viewings booked
Seller meetings
Mandates signed
The day to day
From suit up to sundown, our clients stay at the centre of all we do.
We have multiple teams and structures to support you, which in turn helps you support your customer.
Insane Support
We free you up to focus on
what makes money.
We've curated our business and support structures to better help you achieve your career goals.